ThriveCart review: Should I use Thrive Cart?
Disclaimer: Some of the links on this page are affiliate links. This means that if you click on the link and purchase an item, I might receive a commission at no cost to you. I only recommend products I have personally used and I love.
When selling a digital product, course, or service, most people just want to make sure that there is a "pay now" button somewhere, and that's it.
If that's you, you are missing out on amazing opportunities to increase your profit!
Your client's experience through your checkout process can make a world of difference. In this blog post, I'm going to show you how. And why ThriveCart is my favorite tool to make that happen.
There has been a lot of hype lately around ThriveCart, especially since they launched Learn+, their own course platform!
I decided to buy ThriveCart for my own business, so in this post, I will tell you all about it.
Let's jump right in!
Want to take advantage of Thrivecart's lifetime deal? 
Basically, ThriveCart is a checkout cart software that allows you to sell physical and digital products. But in reality, it is so much more than that.
ThriveCart allows you to create beautiful checkout pages and funnels, giving an amazing experience for your customers, as well as for you in the back-end.
It's really easy to use and it integrates into many software, including Zapier which makes the possibilities almost endless!
Its functionalities, integrations and user experience allow you to create a checkout experience that converts more clicks into sales! (More on this later)
How does ThriveCart work?
Wondering how ThriveCart can help you increase your profit? Check out these ways:
Did you know that you can set up an affiliate program for all your products using ThriveCart? 
Having an affiliate program can make all the difference in your income! Have your existing customers promote your products for you? Um, yes, please.
You can have a different commission percentage (or fixed price) for each product, and have tons of customizable options for your affiliate program.
You can include promotional assets directly in your customer's affiliate dashboard to make it super easy for them to promote your products.
And, one of my favorite features, is that your affiliates can set up a bonus to be delivered to the person who signs up using their link! Super cool right?
Is a way to add an additional product to the checkout page. It's an option that is added directly on the checkout page, right before they click the "pay now" button, that allows your customer to add it directly to their option with just one click.
For example:
If they toggle the option to add email templates, like shown above, they will be automatically added to the total amount.
Having this option on your checkout page significantly increases your average order value.
Payment Options and coupons
There is something that I never understood, and it is how hard it is to find a platform that has multiple payment options for your products.
Well, ThriveCart completely tackled this issue, and the possibilities are amazing. 
One-time fee

Split Pay

One-time fee

Multiple payment plans (split-pay)

Subscriptions

Name your price

Free trial period

Limited product quantity

Automatic sales tax

Multiple currencies support
Another area that ThriveCart completely nailed it's with their coupon management and options. 
Some coupon code options they have are:
Fixed price discount

Percentage discount

Free shipping

Date range of coupon availability

Limited amount of times a coupon can be used

Auto-Apply an affiliate when the coupon is used

Create triggers when a coupon is used (i.e., send an email notification)
They have tons of integrations, including Zapier, which makes it super easy to integrate with your existing platforms.
For example, I use Active Campaign as my email marketing provider. So I can trigger different tags and sequences depending on the activity of my customers.
Beautiful and easy to design
You have several options for checkout pages, plus their templates are mobile-friendly and super easy to customize (drag-and-drop editor)
Some of the checkout options you have are:
One-step checkout

Two-step checkout

Embeddable checkout 

Popup checkout
You can also purchase beautiful templates somewhere else, and import them to your product by just adding a URL, how awesome is that?
This is one of the most overlooked but amazing features they have. 
The JV partners feature is amazing if you ever do a collaboration with someone or create a product together, and decide that you will split the profits of certain product. 
Thrivecart manages all of this!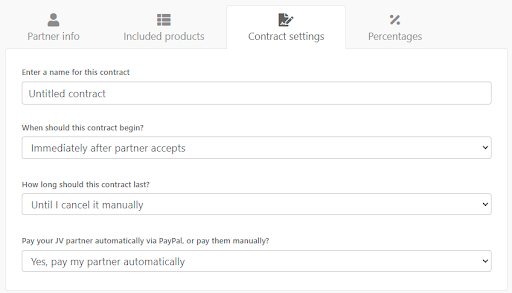 Upsells and Downsells 

A/B Testing

Countdown Timers

Subdomains
Thrive Cart Learn and Learn+
The cherry on top is that they just launched their own course platform!
So you can host your courses directly with them, no need for any third-party integrations on this sense.
I will be writing a more comprehensive blog on just their course platform, but here are some features included:
Project and course management – projects help organize internally your offerings which can consist of many courses

Course content access – Once you receive an order you can release the course content in many different ways:

All At Once – Gets all of your course information all at the same time

Scheduled – Every day, week, month, or the year after their purchase.

Specific Day – A specific day of the month

Specific Date – Fixed dates you specify

Trail Period – Allows someone to try your course out before paying.

Rebilling – Releasing modules/lessons after specific rebills

Student Management – control access to your private content

ThriveCart Learn+ adds on these features for an additional one-time fee of $195:

Bundles -Sell multiple courses with one purchase.

Team Members – Add staff and assistants that can help with the management of your courses and members.

Import – This allows you to import students for third-party membership systems.

Featured Content – Highlight content and courses
One of the cons, however, is that they don't host videos, audio or documents in their platform. You would have to host it in a third-party tool and then embed it into Thrivecart.
Thrivecart learn was released in October 2021. It's the latest addition to their platform, so there is still room for improvement, but I find that it works great for my needs.
The best part of Thrivecart? They are currently offering a lifetime deal on it. Meaning you pay once, and you have it forever. No more worrying about ongoing monthly payments.
Click here to take advantage of Thrivecart's lifetime deal.
As for the actual pricing, there are a few things to take into consideration, and I break them down below:
ThriveCart Lifetime Account: $495
ThriveCart Pro Upgrade: $195
Includes:
Affiliates

JV Contracts

Custom Domain Name
ThriveCart Learn+ Upgrade: ($195)
Includes:
Bundles

Tagging students

Team Members
So, you can get started with Thrivecart for a one-time payment of $495 – which includes all the basic functionalities, including the Learn platform. But you can always upgrade to Pro and to Learn+ for more advanced functionalities. (which I think is totally worth it!)
Want to take advantage of Thrivecart's lifetime deal? 
It all depends on your needs. Ask yourself, will all of Thrivecart's functionalities work for you? 
For example, if you have an e-commerce business, then Thrivecart is not for you. You are better off looking for an e-commerce platform so you don't miss out on features made specifically for you.
But, if you sell courses and/or digital products, then I think it's totally worth it!
I know there are tons of "trendy" tools out there, and the last thing I want is for you to get overwhelmed or to give in to FOMO.
So, consider this part of your research, list the pros and cons, and make sure it makes sense with your current offerings and tech stack.
In my case, I decided to go with Thrivecart because:
I'm creating courses and Digital Products

I wanted to have an affiliate program 

I needed a tool that easily integrates with Paypal and ActiveCampaign

There lifetime deal was absolutely amazing, I love not having to worry on monthly or annual payments ever again.
I hope this review was helpful and could help you figure out whether ThriveCart is right for you. Still on the fence? Not sure about what to do? Drop me a comment below and I'm happy to help!